Current amount:
3,020 EUR*
Starting bid: 3,020 EUR
End: 04-15-19 15:00:00 Berlin
04-15-19 09:00:00 New York
04-15-19 06:00:00 Los Angeles (21 days, 17h:14m)
After entering your maximum bid you will be able to check your entry and you will be provided with further information. Only after a further confirmation your bid will be binding.
*Shipping costs inside the EU and statutory value-added tax included. Shipping outside the EU countries on request.
Mercury (SF-27). 1963.
Lithograph in colors.
Lembark L 28. Signed and numbered. Froman dition of 20 copies. On wove paper by BFK Rives (with the watermark). 58.4 x 50.2 cm (22.9 x 19.7 in) , the full sheet.
Published by Tamarind Lithography Workshop, Los Angeles (with blindstamp). Printed by Irwin Hollander, Tamarind Lithography Workshop, Los Angeles. [CH].

PROVENANCE: Private collection Rhineland.

In good condition. Lower corners and center of upper and lower margin with slight isolated squeezemarks, image not impaired at all. Strong and bright colors.
Similar objects on the international auction market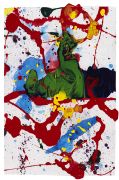 SAM FRANCIS
Ohne Titel, 1989,
Acrylic on paper
38,750 €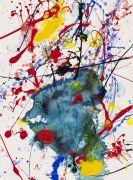 SAM FRANCIS
SF 91-85, 1991,
Acrylic on paper
11,250 €

SAM FRANCIS
The upper yellow, 1960,
Lithograph in colours
9,520 €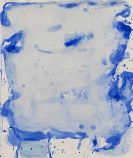 SAM FRANCIS
Untitled (SF60-1383), 1960,
Watercolor on paper
9,375 €

SAM FRANCIS
Untitled, 1963,
Lithograph printed in colours
7,475 €

SAM FRANCIS
And Pink (SF-143), 1973,
Lithograph in colours
4,636 €