Current amount:
2,590 EUR*
Starting bid: 2,590 EUR
End: 04-15-19 15:00:00 Berlin
04-15-19 09:00:00 New York
04-15-19 06:00:00 Los Angeles (21 days, 17h:29m)
After entering your maximum bid you will be able to check your entry and you will be provided with further information. Only after a further confirmation your bid will be binding.
*Shipping costs inside the EU and statutory value-added tax included. Shipping outside the EU countries on request.
Nancy. 1972.
Lithograph.
Van der Koelen 72029. Signed, numbered and with artist's signet. Verso with hand-written title. From an edition of 100 copies. On wove paper by BFK Rives (with the watermark). 39.3 x 41 cm (15.4 x 16.1 in). Sheet: 75 x 50,7 cm ( x 19,9 in).
Published by Maeght Éditeur. Printed by Arte, Paris. Exhibition poster before letters for the Librairie des Arts, Nancy. [EL].

In good condition. With small splits in lower right, not affecting the image by far. Minimally discolored in places of edges. With tiny pinholes in places of corners, minimally shopworn in upper right.
Similar objects on the international auction market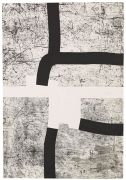 EDUARDO CHILLIDA
Bi-Aziatu, 1988,
Etching
15,000 €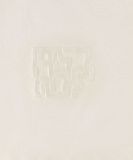 EDUARDO CHILLIDA
Jorge Guillén. Mas allá, 1973,
Woodcut
12,500 €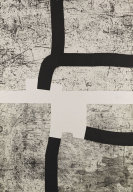 EDUARDO CHILLIDA
Bi-Aizatu, 1988,
Etching
11,250 €

EDUARDO CHILLIDA
Urrutiko, 1972,
Etching and aquatint
10,625 €

EDUARDO CHILLIDA
Grande Modulation, 1964,
Etching
6,875 €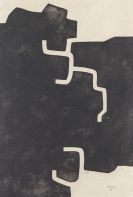 EDUARDO CHILLIDA
Hildokatu, 1981,
Etching and aquatint
5,375 €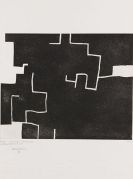 EDUARDO CHILLIDA
Zeihartu II, 1973,
Etching and aquatint
4,750 €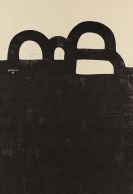 EDUARDO CHILLIDA
Chicago, 1983,
Lithograph
3,250 €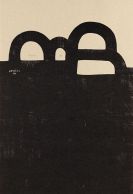 EDUARDO CHILLIDA
Chicago, 1983,
Lithograph
3,125 €