Current amount:
2,160 EUR*
Starting bid: 2,160 EUR
End: 04-15-19 15:00:00 Berlin
04-15-19 09:00:00 New York
04-15-19 06:00:00 Los Angeles (20 days, 20h:59m)
After entering your maximum bid you will be able to check your entry and you will be provided with further information. Only after a further confirmation your bid will be binding.
*Shipping costs inside the EU and statutory value-added tax included. Shipping outside the EU countries on request.
Landschaft im Nebel. 1924.
Watercolor.
Roselieb-Jahns/Krempel 164. Verso signed, dated, titled "Dämmerung (Kompos.)" and inscribed with information on paper type. On laid paper by Fabriano. 12.7 x 17.4 cm (5 x 6.8 in) , the full sheet.
[CH].

PROVENANCE: Private collection Rhineland.

EXHIBITION: Rudolf Jahns: Retrospektive 1919-1980. Exhibition on ocassion of the 85th Birthday, Catalog Raisonné of paintings, watercolors, drawings, print 1919-1933, Kunstmuseum Hanover with Collection Sprengel, Hanover 1981 (with cat.); Wilhelm-Hack-Museum, Ludwigshafen 1981; Quadrat Bottrop Moderne Galerie, Bottrop 1982.
Rudolf Jahns. Werke auf Papier, Westfälisches Landesmuseum für Kunst und Kulturgeschichte, Münster 1988.

In good condition. Upper right corner with faint creasemark and tip of corner slightly rubbed.
Similar objects on the international auction market

RUDOLF JAHNS
Komposition in Moll, 1924,
Watercolor
3,625 €

RUDOLF JAHNS
Komposition in Moll, 1924,
Watercolor
3,625 €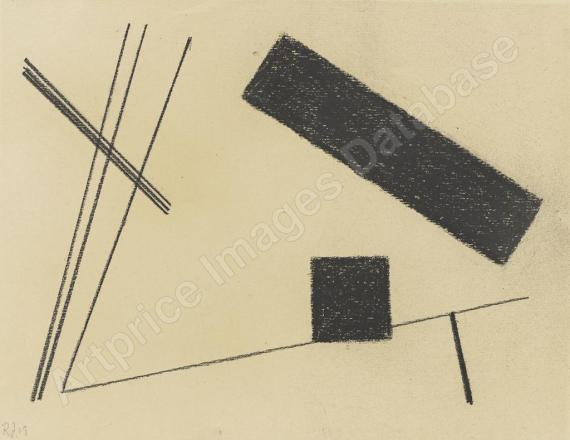 RUDOLF JAHNS
"Diagonal, M. Nr. 11", 1919
Kohlestift/Papier - charcoal/paper
25 x 32 cm
3,500 €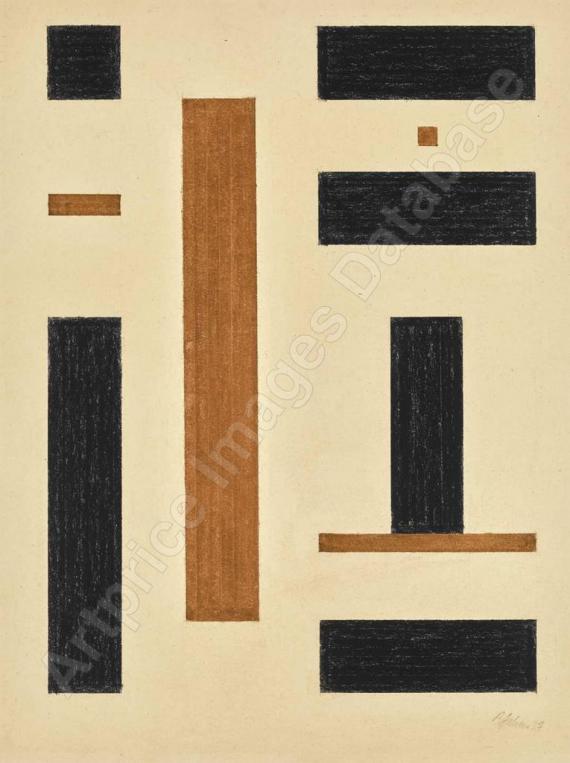 RUDOLF JAHNS
Geometric Formations, 1927
Fettkreide, pencil/paper
44,5 x 33,5 cm
3,370 €